The Arizona Science Standards (AzSS) play a critical role in shaping the future of STEAM education in the state. These AzSS standards ensure that students receive a comprehensive and well-rounded education in science and technology by establishing clear learning objectives and guidelines.
However, meeting these standards can be challenging for educators, particularly when teaching STEAM subjects engagingly and effectively. That's where Ozobot and AzSS-aligned STEAM lessons come in.
Whether you're a teacher or parent, you'll find valuable lessons to enhance your students' classroom STEAM education in Arizona.
Check out 10 of our favorite AzSS-aligned science lessons for K-12 students that are free in Ozobot Classroom below!

Top 10 AzSS-Aligned Lessons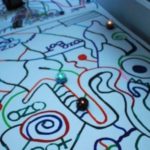 Grades: K-1
In this lesson, students will explore how Evo understands its environment and how this system compares to our environment using Color Codes.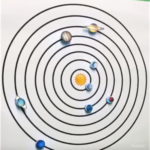 Grades: 1-4
Do your students need help learning the names and order of the planets? Then this lesson is for you! This interactive science lesson helps students understand the names and order of the planets using Color Codes.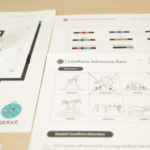 Grades: 2
In this fun and engaging lesson, students will identify different landforms to help Evo plan for an adventure race, along with the order it will see them. Then, students will add pictures to a map to sequence the race and use Color Codes to program their bot to complete the race in 30 seconds. Let the games begin!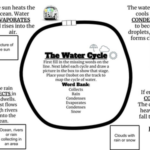 Grade: 3
In this AzSS-aligned lesson, students will have a hands-on learning opportunity to see what cycle water goes through using Color Codes. It's a wonderful science lesson to learn about evaporation, condensation, precipitation, and collection.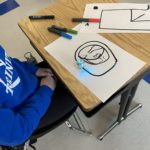 Grades: 4-5
Ideal for upper elementary students, this lesson is a great tool to check for understanding of how the Earth rotates on its axis and revolves around the sun, as well as how the moon revolves.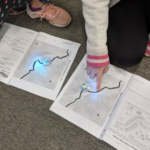 Grades: 5-8
Using Evo and Color Codes, students will trace the path of one river from two different time periods. Then, they will observe where the river has changed its course. Science teachers will find this lesson useful as an introduction to erosion and flooding in watersheds and rivers.

Phases of the Moon Level 2 & 3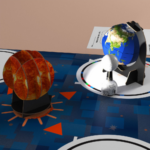 Grades: 5-8
From a working model, students will identify and name eight phases of the Moon using Ozobot Blockly. This activity is intended to be used with the OzoGoes to the Sun, Earth & Moon STEAM Kit.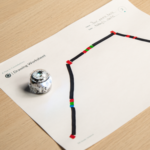 Grades: 5
In this science lesson, students will draw a constellation model by plotting the stars' points. Then they will connect the stars with markers and incorporate at least three Color Codes in their constellation drawing for their bot to follow.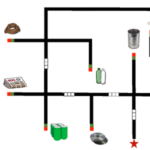 Grades: K-6
In this introductory lesson, students will use Color Codes to program their bot to various items on the recycle board. They will use those recycled items to "invent" an item that could be helpful in their community, from keeping the community clean to supporting wildlife. This lesson builds awareness of ways students can use items around them to recycle and rebuild to help their community.

Eclipses and Celestial Mechanics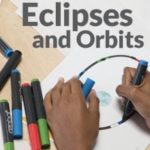 Grades: 2-12
Explore the magic of eclipses, lunar phases, and celestial mechanics (changing speeds of orbiting bodies) using robots on a simple map based on the Moon's orbit around Earth using Color Codes with an optional Ozobot Blockly challenge.
Ready to start using the AzSS-aligned lessons above? Sign up for your free Ozobot Classroom account and get started today!