Attention Texans! Did you know Ozobot has free lessons in Ozobot Classroom that are aligned with Texas Essential Knowledge and Skills (TEKS) for Mathematics, Science, ELA, and Social Studies?
What does this mean? Educators in Texas who are planning integrated, innovative, hands-on STEAM lessons and activities don't have to look further than Ozobot to find them!
Here are 10 TEKS-aligned lessons that teachers in the lone star state can find in Ozobot Classroom to amp up their integrated STEAM instruction: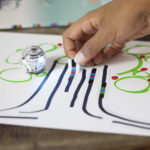 Grades: K-2
Every rock has a story to tell if you know how to read it! In this lesson, students will learn more about the natural materials that make up the Earth by using Color Codes to program Evo to identify the rough or smooth textures of rocks.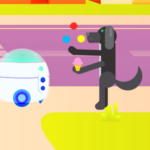 Grades: K-1
In this ELA lesson, students will code their bot to approach different characters and ask to be their dog based on events in the book, 'Can I Be Your Dog' by Troy Cummins.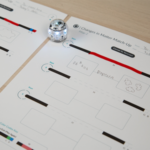 Grades: 3
In this activity, students will use context clues to identify different examples of matter that change by heating and cooling. Then, students will draw pictures and program their bot to demonstrate how some changes can be reversed and some cannot.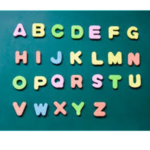 Grades: K-1

For this ELA lesson, students will study pictures of animals and identify the first letter of each animal's name. Then, students will code the animal pictures in alphabetical order using Color Codes.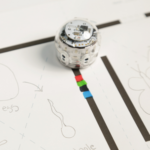 Grades: 3
Biology and bots! In this science lesson, students will create interactive diagrams to show the life cycles of two different organisms. Students will then compare and contrast the two different life cycles.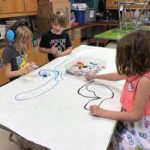 Grades: 3
In this popular science lesson, students will look at different patterns to predict the motion of their bot and will program them to show the patterns in motion. Then, students will create real-world simulations of patterns in motion using line following and Color Codes.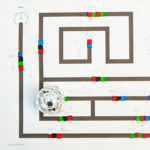 Grades: 2
Time for some fraction fun! Using Color Codes, students will create a sequence for their bot to identify equal and unequal fractions.
Increase and Decrease of Energy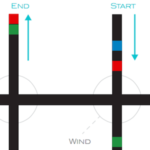 Grades: 1 
In this science lesson, first graders will code their bot to visit each picture and identify if there is an increase or decrease in energy.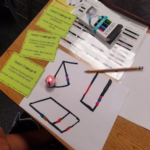 Grades: 6-12
In this engaging math activity, students will compete to see who can complete the most Geometry shaped bot paths to review Geometry terms and content. Let the games begin!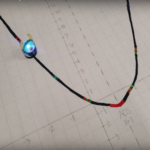 Grades: 9-12
Learning quadratics is more fun with robots! Created for high school students, this lesson teaches students to use Color Codes to program their bot to identify key features of a quadratic function.
Need more lesson inspiration and ideas? In addition to Ozobot Classroom, the Evo App, 3D CAD Library, and Ozobot.com are just a few of our other resources available to spark creativity!