As a thank you to the many teachers who have pushed through the toughest year yet, our EDU team just rolled out some new remote-friendly lessons for the winter holidays. But there's more where that came from! We also want to spotlight some of the inspiring educators in our community, who have created holiday STEAM lessons of their own and shared them in Ozobot Classroom. Check out a list of our favorites–plus insights about grade levels, student objectives, and standards met for each–below!
Note: need bots for all your students to take full advantage of these lessons? Request a demo today to learn more about our 1:1 program–you might be surprised by the federal and state initiatives it qualifies for!
Catching Santa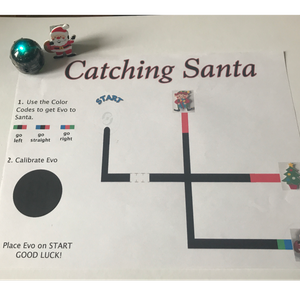 Grades PK-1
ELA, Engineering/Tech
In this lesson from Pre-K Teacher and Ozobot Certified Educator Jahaira Ortiz, students will use critical thinking, problem solving skills, and Color Codes to help Evo get to Santa.

Lesson Plan >
The Ozobot Express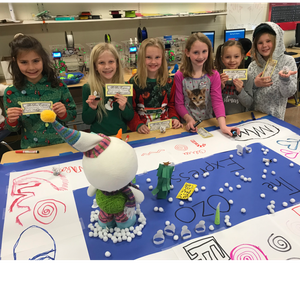 Grades PK-3
Art
Introduce this activity, from educator Mary Dams, after reading The Polar Express as a way to have students work on comprehension and retelling.

Lesson Plan >
Code-A-Flake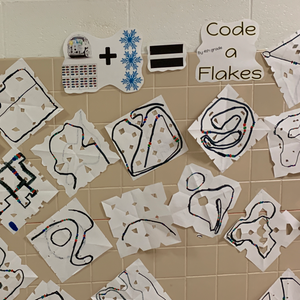 Grades K-4
Computer Science, Art

In this STEAM lesson, created by Ozobot Certified Educator Kat Staton, students will design and cut out their own snowflake then add Ozobot Color Codes.
Christmas Directional Activities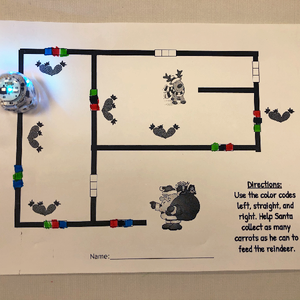 Grades 1-4
Computer Science
These activities, from Ozobot Certified Educator Jennifer Mahin, will help students identify directional Color Codes with fun holiday tasks!

Lesson Plan >
OzoClaus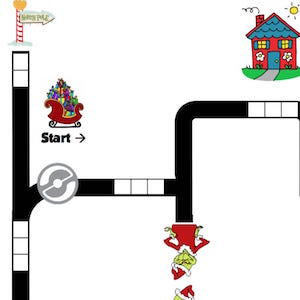 Grades K-5
Computer Science
In this lesson created by Ozobot Certified Educator Carrie Willis, students will use previous knowledge of Ozobots and Color Codes to program OzoClaus to deliver presents on Christmas Eve.

Lesson Plan >
The Best Christmas Pageant Ever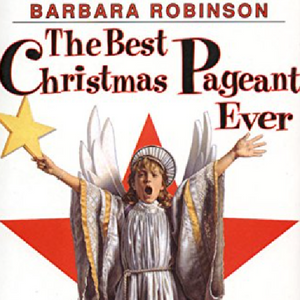 Grades 3-6
Computer Science, ELA
In another holiday-themed lesson from Jennifer Mahin, students get to sequence the story of Barbara Robinson's The Best Christmas Pageant Ever. They'll use directional Color Codes to retell the story.

Lesson Plan >
The Snow Plow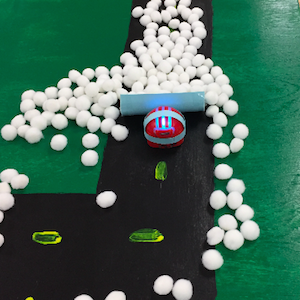 Grades 5-8
Engineering/Tech
In this lesson by STEM Educator Stephanie Racine, students will use the engineering design process to construct a snow plow that attaches to their Ozobot which they have programmed with OzoBlockly to remove snow from a roadway.

Lesson Plan >