As summer comes to a close, it's time to shift gears and prepare for another academic year. Whether you're a seasoned veteran or a brand-new teacher, preparation is the key to success! In this post, we'll explore tips and strategies to help you get ready for the upcoming school year, ensuring you and your students have an exciting and productive year.
Set Clear Goals:
Establishing clear objectives for the year is crucial. Consider what you want your students to achieve academically and personally. Create realistic and measurable goals that align with your curriculum. Once you have clear targets, this will help you stay focused and provide direction throughout the year.
Plan Ahead: Ozobot Classroom
An easy way to prepare for the school year is to plan a general curriculum outline. Creating lesson plans from scratch can be time-consuming and draining. However, with the abundance of pre-made resources available through Ozobot Classroom, can save valuable time and effort. By using prepared materials, educators can focus on refining and customizing the content to suit their students' specific needs.
Ozobot Classroom activities pair with the Evo robot to provide a fun and engaging way for students to learn. You'll gain access to over 700 standards-aligned lessons and activities for grades K-12 across all subjects. You can filter the library by subject and grade level and it's free to create an account!
Create A Digital Tool Kit: Evo App
Among the many helpful digital tools for a successful school year, the Evo app will make all-things Ozobot even easier. The Evo App features MetaBot, an interactive learning experience that enables students to build coding literacy and create with technology in any environment from a single smartphone or tablet. Thanks to the latest upgrade, students can now bring Evo to life instantly and conveniently, enabling a fully customizable AR/VR experience. Additional features include choosing a costume for their digital Evo bot, building virtual tracks using Color Code Tiles, navigating 3D obstacles and even selecting custom backgrounds for their MetaBot environment.
Beyond the AR tools, educators can use the Evo App to explore Ozobot's curriculum library, Ozobot Classroom, update multiple bots to the latest firmware and rename bots from Classroom Kits. The free Evo App is available to download on the iTunes and Google Play stores.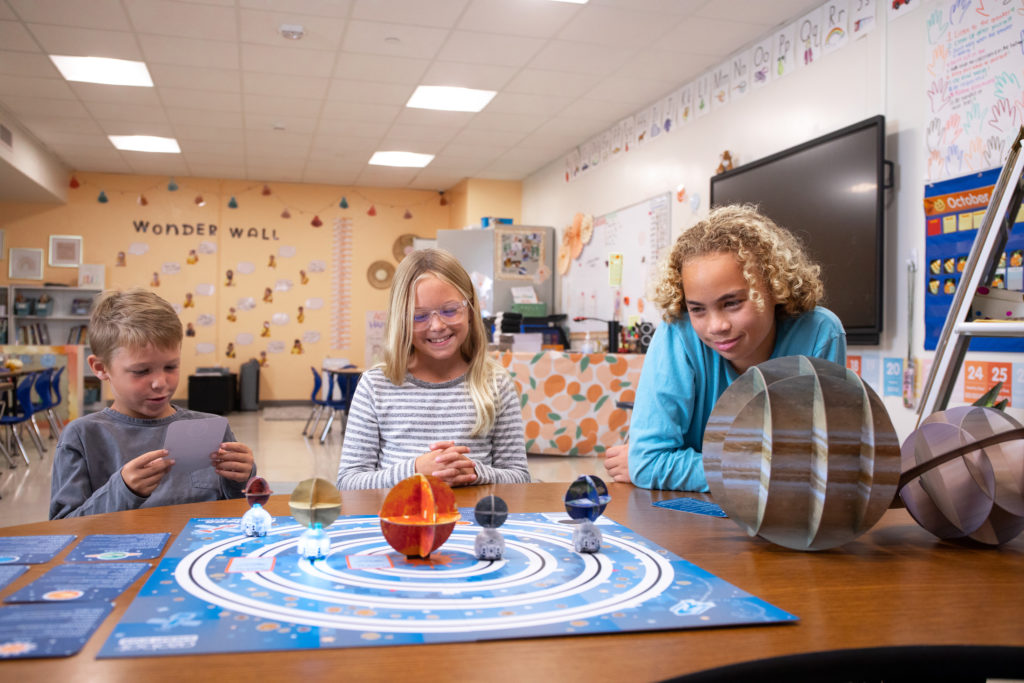 Expand STEAM Learning in the Classroom: STEAM Kits and Color Code Magnets
Equipping students with the right supplies is essential to creating a positive and productive STEAM learning environment. Ozobot STEAM Kits and Color Code Magnet Kits are fun and easy ways to do just that! These kits incorporate critical-thinking and problem-solving in hands-on kits that cover a range of standards and grade levels. Every kit also includes ready-to-go creative and educational activities available on Ozobot Classroom.
Back to School Shopping, Teacher Edition:
It's not just the students who need to prepare for the school year! Educators also need the right supplies in their classrooms to prepare for the semester and create a positive classroom atmosphere! Here are a few of our favorite classroom tools:
Planner: A reliable teacher planner is the backbone of every organized educator. Use it to jot down lesson plans, track important dates, and manage daily schedules effectively.
Digital Timer: Time management is crucial in the classroom. A digital timer can be a lifesaver during activities, quizzes, and tests, ensuring everything runs smoothly and on schedule.
Letter Tray: Keep your documents, assignments, and paperwork organized with a letter tray. It's an excellent tool for maintaining a clutter-free workspace.
Ozobot Color Code Marker Set: A fresh pack is only $6 and ensures the codes are bright and clear for Evo to read. And bonus: they can also be used for other non-coding classroom activities!
Sticky Notes: These versatile little papers are perfect for jotting down reminders, making quick announcements, or leaving encouraging messages for your students.
From all of us at Ozobot, we wish you a happy, healthy and successful 2023-2024 school year!