The Evo App is back and better than ever with a new look and exciting features. Meet your go-to companion to learn, create and connect with Evo, all from your smartphone or tablet. For use at school or home, the Evo App offers quick access to Ozobot Blockly, Classroom, FAQs and more to get the most out of your Ozobot experience.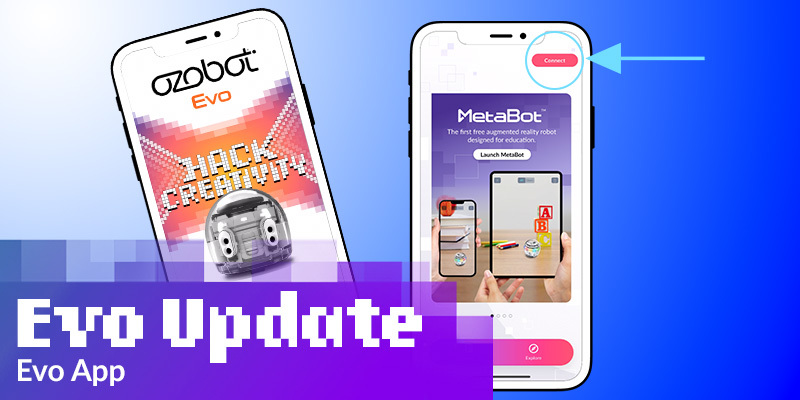 Features:
Multi-bot updating and renaming
Learn to code with Evo right from your smartphone or tablet
Quick access to hundreds of free lessons and activities in Ozobot Classroom
Reference Evo's Color Codes and special moves
Create and run programs in Ozobot Blockly*
Use the driver to control Evo's movements
Launch MetaBot and check out the latest costumes
Get all of your questions answered instantly with readily available FAQs
Download the Evo App on your iOS device from the App Store or your Android device from Google Play. 
*Tablet only