Get ready for an extra special edition of Ozobot's Learn Anywhere lesson series for Halloween! We designed the lessons below to bring the best out of the spookiest season, while at the same making subjects like coding, CS, math, and ELA a whole lot less scary. The Trick or Treat lesson is a Learn Anywhere lesson, designed to be completely flexible for remote or in-person learning. Each lesson comes with step-by-step video instruction and is designed to be self-guided and self-paced as needed. 
Note: need bots for all your students to take full advantage of these Learn Anywhere lessons? Request a demo today to learn more about our 1:1 program–you might be surprised by the federal and state initiatives it qualifies for!
Want to see the lessons in action? Ozobot lesson creators, Melissa and Natalie, and Ozobot Certified Educator, Lisa Richardson, walked us through each of them in our Learn Anywhere Lessons webinar!

Across much of the US kids won't be participating in traditional trick-or-treating this year, so why not have a little fun and recreate the annual activity with your Ozobots–complete with tiny costumes and candy for collecting? This lesson integrates Color Codes with Common Core State Standards to make math operations just a little bit less scary for grades 2-8.

Get detailed steps for remote, hybrid, and in-person instruction of this lesson here:

Note: All of Ozobot's remote-friendly lessons will be free for educators and their students to use through December 1, 2020. After that date, only the initial weeks will be free for all, and additional weekly content in Math and ELA will be available only for schools participating in the Ozobot 1:1 Program. Sign up for a discovery session about 1:1 today–you might be surprised by the federal and state initiatives it qualifies for (CARES Act, 21st Century Schools, etc).

The rest of the lessons below are standard Ozobot lessons designed for in-person instruction, but can be adapted for remote and hybrid settings.

/////////////////////////////////////////////////
---
Random Spooky Story Generator
Grades 4-8
OzoBlockly
Length: 50 mins

This Halloween activity combines computer science and ELA. Students will program their Ozobots with OzoBlockly to spookily pick out random verbs, adverbs, nouns and adjectives to use in a story. There are so many fun possibilities with this lesson, which also helps students understand how "random" numbers are generated by computers.
Dia de los Muertos: Honoring Ancestors
Grades 2-6
Color Codes
Length: 30 mins
Discover celebrations of ancestors for Dia de los Muertos, and help your students prepare Ozobot to celebrate with their ancestors. Students will create their binary family tree, with branches for each family member, and draw or leave a gift at the branches for those who have passed on.
Hermione's Hairjinks!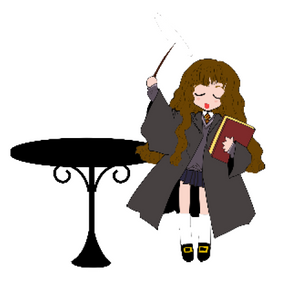 Grades 6-11
OzoBlockly
Length of each lesson: 70 mins

Halloween and Harry Potter belong together! In this lesson from Ozobot Certified Educator and Clear Brook HS Math Models Teacher Lisa Richardson, students program their Ozobot to help Hermione gather all the ingredients for her new potion, Kinkajuice, using measurements and angles.

You can also register for one of our upcoming webinars to learn more and meet the team who creates our lessons!