While some may think teachers take the summer off to relax and recuperate, the reality is quite the opposite. Many use the time to prepare for the upcoming school year by learning new curriculum and staying up to date on all the latest educational technology. Our friend, Ricky Villacorte, from the Mountain View School District in El Monte, CA, is spending part of his summer break learning more about Ozobot to help facilitate a summer camp. He has been working closely with the Ozobot EDU to learn the best ways to teach STEAM in the classroom using Evo and Ozobot curriculum workbooks.
Ricky began teaching in 1997 and is currently on a special assignment to help his colleagues learn more about technology integration in the classroom! We are very excited to announce Ricky as our Outstanding Educator Spotlight for July!
Continue reading to learn more about Ricky and his excitement for bringing STEAM into the classroom!
Why did you want to become a teacher, and what made you interested in teaching STEAM?
Honestly, becoming a teacher wasn't something that I was looking to do at first. In the Spring of 1997, my friend asked me to consider substitute teaching in a district he was working in. Within a year and a half, I was hired to teach upper elementary in the Mountain View School District in El Monte, CA. I have a younger brother who is a professor at East Los Angeles College, and my father was a college professor in the Philippines. So, I guess you can say teaching 'runs in the family.'
Back in 2010, I began teaching middle school science and math. So, instead of teaching all the multiple subjects, I was able to focus on two specific areas which happens to bookend the disciplines of STEAM.
What grade do you teach and what do you like most about your students?
Currently, I'm "out of the classroom" working as an Instructional Technology TOSA (Teacher on Special Assignment). So, for the past seven years, my role has been an Ed Tech Coach for our District. I am responsible for assisting our teachers with technology integration, conducting demo lessons, and carrying out professional development. Prior to this role, I taught in the classroom for 16 years, mainly in fourth grade through seventh grade. Even though I've had an opportunity to substitute teach in different grades, from first grade all the way through high school. I really was able to connect with and enjoy the challenge of teaching students in upper elementary through middle school.
What is your favorite Ozobot project you've done with your students?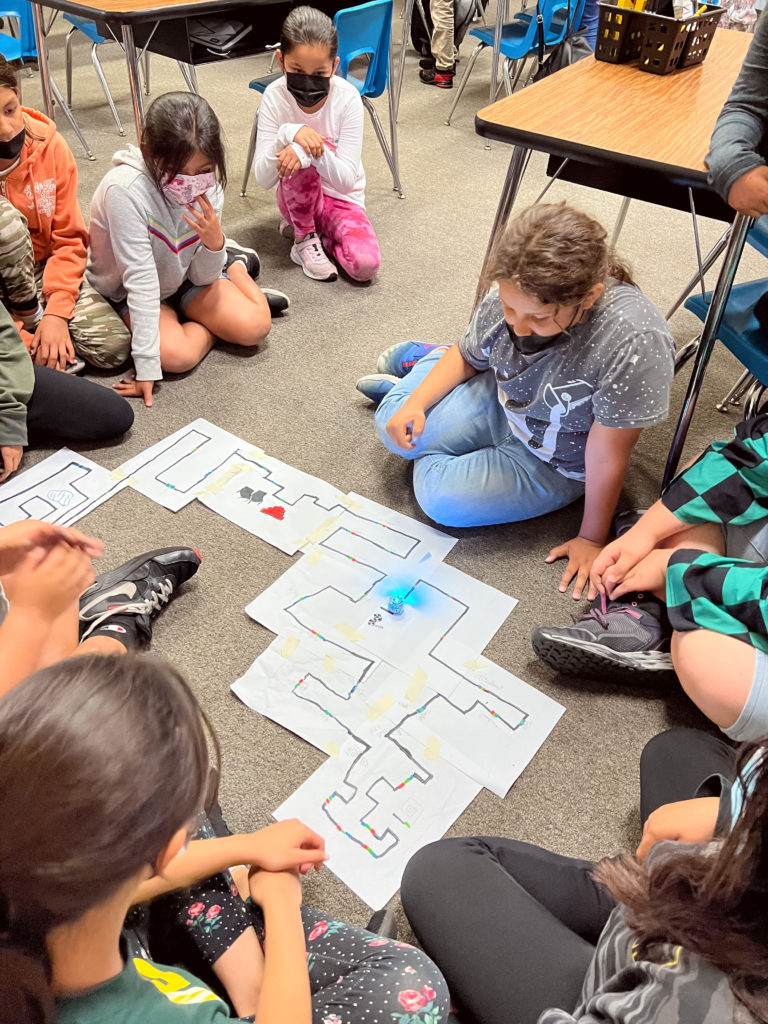 I'd heard about Ozobot coding from one of our elementary school teachers a number of years ago. He was the only one I knew of that was introducing coding to his students. So, essentially, this summer school program is the first time 12 of our teachers are being exposed to Ozobot. At the same time, it gives our teachers the opportunity to see the impact a coding platform, like Ozobot, can have on our students. Essentially, this summer school program is a pilot program for our teachers to be exposed to coding and see ways they might be able to implement it within their regular classes in the Fall.
In visiting Kindergarten through 7th grade classes during this summer school program, I've noticed the engagement students have doing a coding program like this is high and there is more critical thinking happening among students.
These are the first steps for our students to start becoming more effective problem solvers both in and out of the classroom.
What is your favorite part about being a STEAM educator?
One of the main things I enjoy about being involved in STEAM education is learning more and more about the discipline and most importantly, for me, is the opportunity to be a critical thinker. One of the things that I've always tried to build in my "students" is their ability to become a problem solver. Overall, I think that is an essential skill to have in order to be successful in life.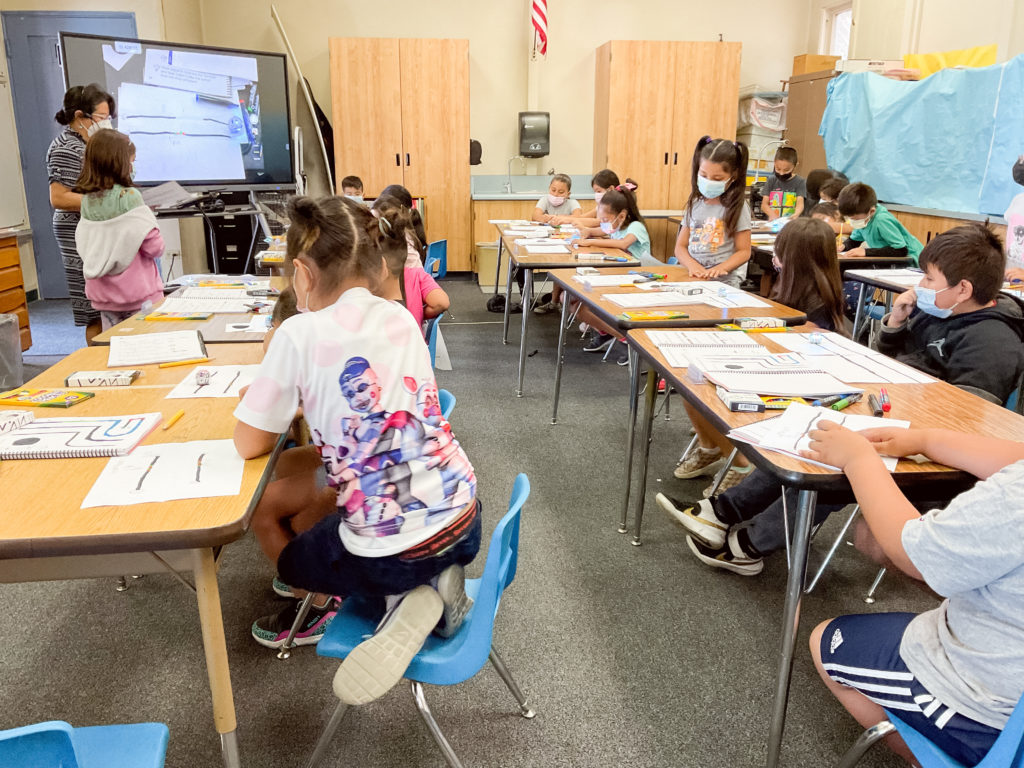 As I mentioned earlier, the summer school pilot program is a way for 12 select teachers in our district to be exposed to coding by using Ozobot. The idea is for our teachers to be the lead Ozobot coding teachers for their respective school starting this Fall. Therefore, they will have the opportunity to continue expanding what they learned this summer in their upcoming class(es) for 2022-23. We intend to create a professional development curriculum for other teachers that are also interested in learning about coding through Ozobot.
We appreciate our Ozobot Trainers (Jen, Anthony, and Diego) for taking on this summer camp virtual training challenge with our district and hope this spawns a successful training program for teachers in other school districts.
As we reflect on the last two years that were unlike any others, are there any tools or resources you used in 2020-2021 that you'll continue using in 2022-2023? and beyond?
In my role, I get to evaluate a number of different digital instructional tools. Our district adopted Schoology as our LMS (learning management system), and we just finished our second year of implementation. So, I know that will be ongoing.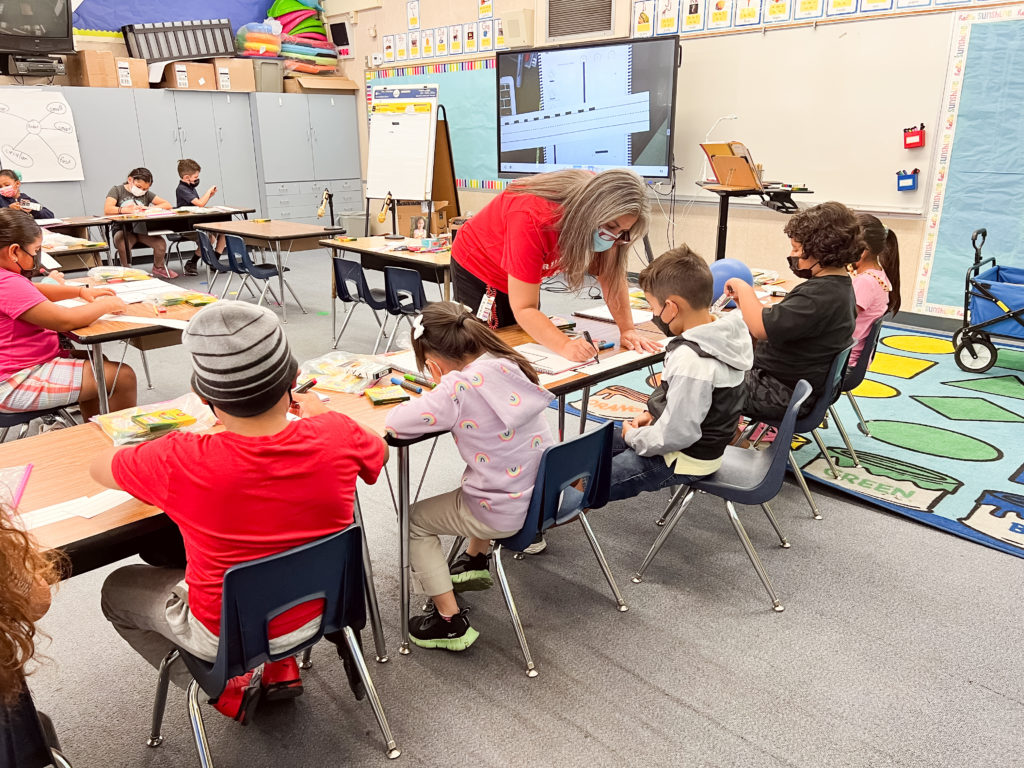 One instructional tool that I really like and can be used on any platform is Flipgrid. This tool allows students to participate, is simple to use (and teach), and gets students to improve their speaking skills. This is especially helpful for the large population of English learners in our district.
Also, there were a lot of takeaways (and challenges) from our full year of remote teaching. Since everything was done in our virtual world of Zoom, I really had to learn how to be a better communicator by using certain applications, like Loom, and how to be more deliberate in my words through digital communication.
How would you "grade" the current state of Computer Science education at your school? What do you see changing or hope to see change in the coming years?
In our district, we do have some computer science and robotics programs going on, but they are mainly in our Middle Schools. Because of that, I honestly wouldn't give CS education in our district a high grade right now. However, we are trending in a more positive direction. Starting this Fall, we should see changes coming when it comes to the STEAM disciplines. We've just hired a new Director of STEAM and GATE (gifted and talented) this month. So, I would suspect that we'll eventually have an increased opportunity for teachers, in all grade levels, to be exposed to more CS-based education very soon. It's exciting to know that our district will have a greater emphasis on CS education from this point forward!
To stay up to date with Ricky and all that he's doing in Mountain View, follow him on Twitter!