Fifth grade can be a difficult time in any student's life; you are almost a teenager, and you're one step closer to Middle School but not quite there yet. However, the right teacher can make a huge difference during this challenging time.

Our friend up north, Jennifer Perry, has been paving the way for her fifth-graders at St. Marguerite School in Alberta, Canada. Leading the way by being an influential STEAM teacher, we are very excited to announce Jen as our Outstanding Educator Spotlight this month!

Read on to learn more about Jen and her passion for teaching STEAM in the classroom!

What are some of your key learnings from the last two years that you'll continue to use in 2022 and beyond?
I was using Flipgrid pre-pandemic but during the pandemic, Flipgrid allowed me to maintain connections with my students. It's a tech tool that promotes student voice. I have students that don't always feel comfortable sharing their thoughts in class but are able to create the most impressive Flipgrid book talks and project reflections. Although students were not in person, I was still able to host a school-wide talent show via Flipgrid.
Also, until recently, my grade 5 class was unable to meet their younger buddies in person, so we created digital read-alouds for their listening centers. My takeaway is whether you are teaching virtually or in person, connection is essential!
What have been your favorite Ozobot projects recently? What impact did they have on your students?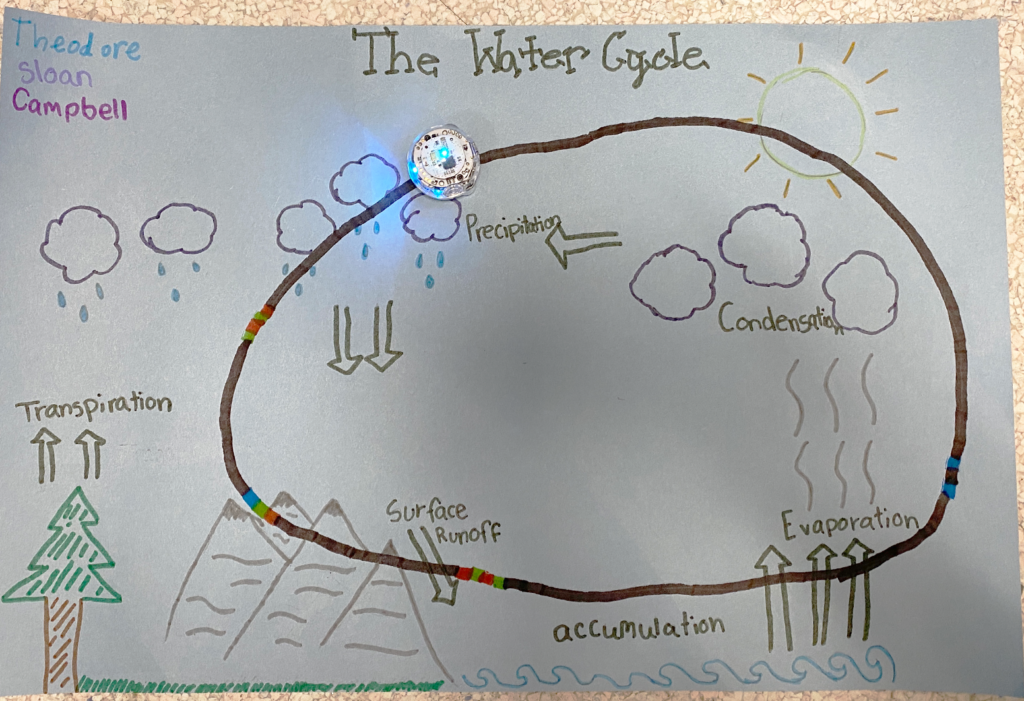 Using an Evo is a perfect way to connect to the water cycle (or life cycles). Through the Ozobot, students can visualize the cycle and these projects are a perfect opportunity to introduce Ozobot in a meaningful way.
Another collaborative project I did was a story map of the novel, "A Long Walk to Water." In groups, students discussed key events and then drew images to represent the events. They then coded their Ozobot by selecting Color Codes that matched the event. It was a great opportunity for students to retell the story and have deep conversations about the novel.
I supported the grade six students at my school in creating Ozobot roller coaster-themed design challenges. They came up with some cool projects. Also, it was exciting to observe older students teaching younger students how to code Ozobots.
How would you "grade" the current status of CS education in Canada? What do you see changing or hope to see change in the coming years?
I must give shoutouts to Canada Learning Code, Kids Code Jeunesse, and Let's Talk Science, who are not-for-profit organizations that support CS education in Canada. There are a lot of resources and opportunities for educators to incorporate STEAM activities in the classroom.
Although I am a Certified Ozobot Educator and am fortunate to have my own class set of Ozobots to share with my fellow educators, I also was involved in a Let's Talk Science initiative that provided me with another set of bots to use this year. Both sets were utilized in many of the classrooms at my school.
I think Canadian teachers must shift their mindset from thinking of CS education as an add-on but rather we must find ways to incorporate it into our everyday curriculum – with Ozobot Classroom, there are so many ways to mash up tech and curriculum!
What is your favorite part about being a STEAM educator?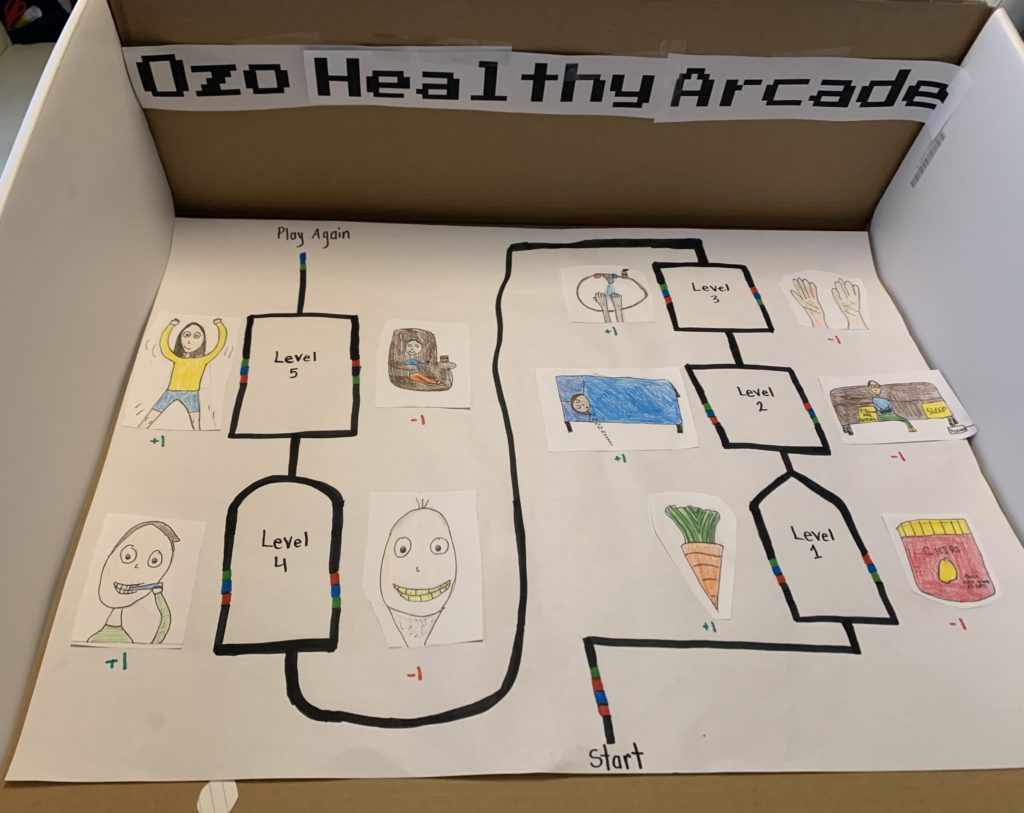 My favorite part about being a STEAM educator is learning alongside my students. I don't have to be the keeper of all knowledge in my classroom. There is an indescribable energy that happens when students are taking ownership, problem-solving, and collaborating during STEAM projects.
I also enjoy creating projects that involve tech for good and incorporating technology with the U.N.'s Sustainable Development Goals (SDGs). As an Ozobot Certified Educator, I have developed an Ozobot for each of the 17 SDGs. These lessons can be found in the Ozobot lesson library. When given opportunities, our students can create a better world.
To keep up with Jen and all of the latest STEAM activities happening in St. Marguerite classrooms up north follow MrsJPerry on Twitter!