For this installment of Ozobot's Learn Anywhere lesson series, we're sharing more ready-to-run, remote-friendly ELA lessons for grades 2-5. These lessons are aligned with Common Core State Standards and are designed to be completely flexible for remote or in-person learning. Each lesson comes with step-by-step video instruction and is designed to be self-guided and self-paced as needed. 
Note: need bots for all your students to take full advantage of these Learn Anywhere lessons? Request a demo today to learn more about our 1:1 program–you might be surprised by the federal and state initiatives it qualifies for!
Discover Ozobot's full Learn Anywhere lesson series and get detailed steps for remote and in-person instruction here:
If you're new to Ozobot's remote-friendly Learn Anywhere lesson series, start with Weeks 1-4 to introduce students to their Ozobots and Color Code basics. Once you've completed those intro lessons, dive into the lessons below. These lessons use Ozobot Evo and Color Codes to increase student engagement, integrate CS, and get kids working hands-on from anywhere.
Week 8: ELA
Grades 2-5
Color Codes
Recommended pacing: 1 lesson per week
Length of each lesson: 30-45 mins
Grade 2: Vowel Addition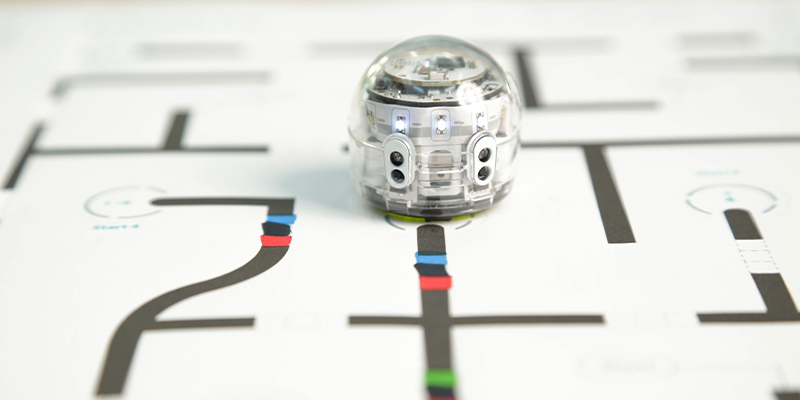 Students will identify a long or short vowel sound in short words, and calculate a sum. In that sum, one of the numbers indicates where their Ozobot will start on a map. The line the bot follows will confirm their choice of long or short for the vow
Grade 3: Ozobot Plays with Verbs and Adverbs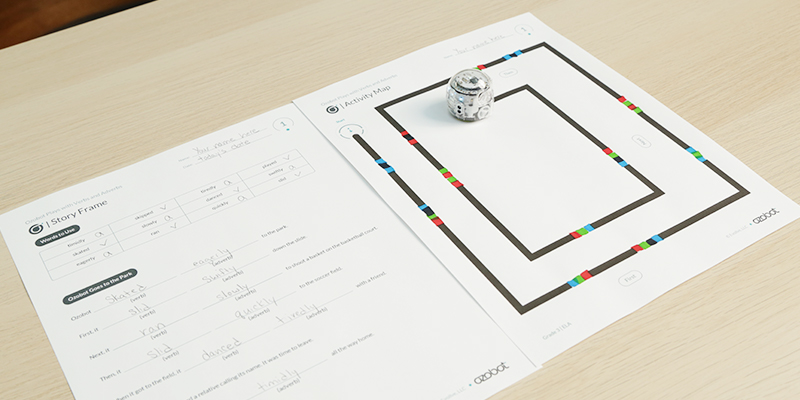 Students will complete sentences in a silly story to demonstrate the function of verbs and adverbs. Students will use Color Codes to program their bot to show the relationship between the verbs and the adverbs in their sentences.
Grade 4: ID the Structure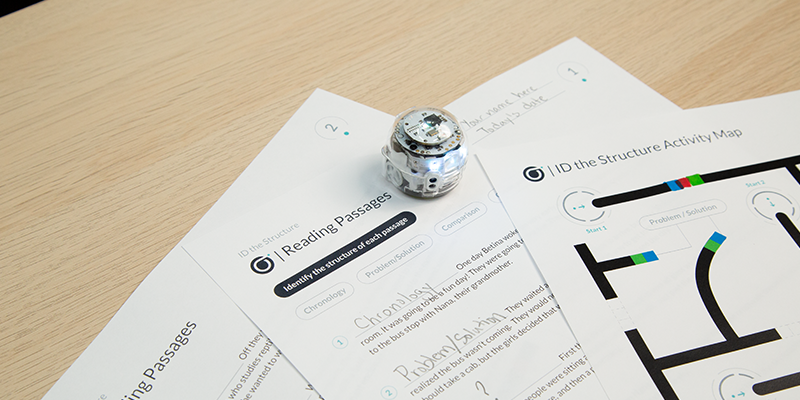 Students will identify the structure of short passages of text as chronology, comparison, cause/effect or problem/solution, then add the correct Color Code to the Activity Sheet to get Ozobot to the correct structure.
Grade 5: Triangle's Story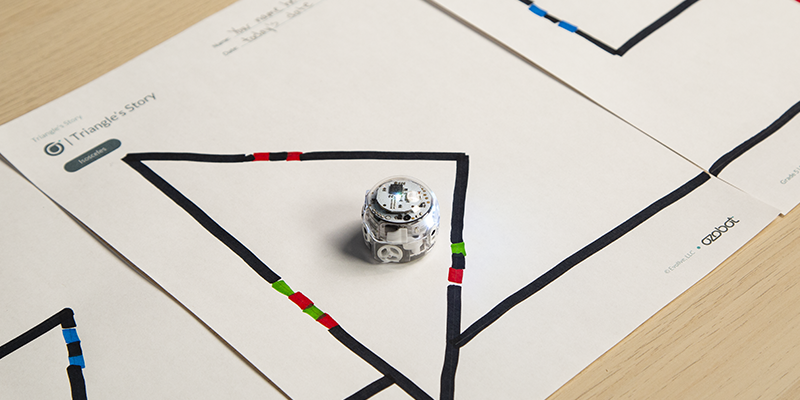 Students will write a story to tell about the transformation of an equilateral triangle to an isosceles triangle and then to a scalene triangle.
Ready to start using the lessons above? Find detailed steps for remote and in-person instruction here:
You can also register for one of our upcoming webinars to learn more and meet the team who creates our lessons!