The field of STEM is constantly evolving and advancing, and it's thanks in no small part to the dedicated and outstanding educators who are helping to shape the next generation of innovators. 
These talented educators are knowledgeable in their respective fields and have a passion for teaching and a desire to inspire their students to reach their full potential. Whether they're leading professional development programs, developing innovative curriculum, or simply providing support and guidance to their students, these educators are making a lasting impact in the world of STEM.
Let's take a moment to recognize the outstanding educators we've featured throughout 2022 who are passionate about STEAM and Ozobot.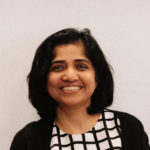 Exhilarated by CS education, Michelle has served as STEAM Curriculum Coordinator at the Hudson Montessori School in Jersey City, NJ, for over a decade. Michelle's many other accomplishments include being an active facilitator for Girls Who Code and an Ozobot Certified Educator, and helping her school become the first STEM-accredited elementary school in New Jersey!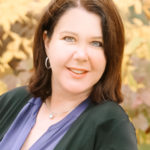 With 25 years of teaching experience, Kristen Albright's passion for teaching and STEM education knows no bounds. She is an Ozobot Certified Educator and recipient of the 2021 Pennsylvania Association for Educational Communications & Technology Outstanding Teacher of the Year award. Kristen's drive and enthusiasm for computer science education are fueled by the exciting opportunities it will open up for her students in the future.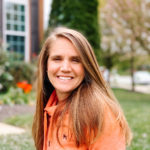 Kaitlin Chidester is an inspiring female teacher, coach, and Ozobot Certified Educator. Her continued advocacy and contributions to furthering STEAM education at Chris Yung Elementary are valued by students, parents, and teachers alike.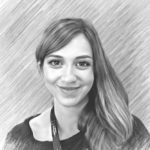 Our outstanding educator up north, Jennifer Perry, has been paving the way for her fifth-graders at St. Marguerite School in Alberta, Canada. Leading the way by being an influential STEAM teacher, Jennifer is an advocate and big supporter of CS education in Canada.  She says, "when given opportunities, our students can create a better world."  We couldn't agree more, Jennifer!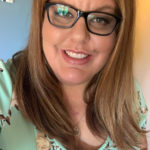 Many schools may shy away from teaching young students about computer science and how to code — that's not the case for educators in Pinellas County, FL.  Mary Wightman of Highland Lakes Elementary School, helps students think critically and creatively about the world around them through STEM education.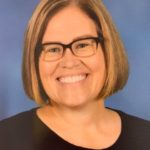 Another outstanding educator in Pinellas County, FL, is Janet Harmeson of Orange Grove Elementary School. Janet is a first-grade teacher who gives her young students opportunities to become independent critical thinkers while encouraging creativity and problem-solving through STEAM.  Well done, Janet!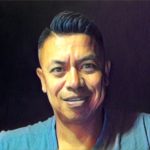 Our friend, Ricky Villacorte, from the Mountain View School District (MVSD) in El Monte, CA, uses Ozobot for STEM enrichment for students from Kindergarten to 8th grade. He has inspired fellow educators and students alike with his love of STEAM education for the past 26 years.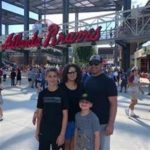 Emilie Workman is a STEAM teacher for grades K-6  at Fairhope Elementary School, part of Baldwin County Schools in Alabama. She has been encouraging her students to use critical thinking for the past 23 years. Keep it up, Emilie!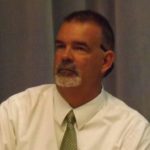 John Kell is an eighth-grade math teacher and STEAM Instructor for grades 1-8 at Daisy Gibson Elementary in Palmdale, CA. He has spent 18 years and counting at the school, mentoring and guiding students toward higher academics and fields of STEM through after-school activities, hands-on projects, and continued awareness. 
Join us in giving this inspiring group of outstanding educators a round of applause! They are making a massive difference in the STEM community, and we can't wait to see all of their accomplishments in 2023.