When educators ask, Ozobot listens. We're excited to announce our all-new Pacing Guides, one of the many new features in the Back-to-School 2021 release of Ozobot Classroom. Each Guide, differentiated by grade level for K through 8, makes it easy to plan and pace your Ozobot lessons. No more browsing through the 500+ lessons in our library and wondering where to start!
By following a Pacing Guide, you can give your students a foundational grasp of computer science and robotics, then move on to content-integrated lessons that bring math, ELA, and STEAM to life in a whole new way. Most lessons found in our Pacing Guides also feature student-facing instructional videos, and all lessons are standards aligned (CSTA, NGSS, CCSS Math/ELA).
To access the new Pacing Guides, go to the Dashboard or Lessons sections of Ozobot Classroom:
or
From Lessons, select 'Explore Pacing Guides'.
Explore specific Pacing Guides for:

Kindergarten
Grade 1
Grade 2
Grade 3
Grade 4
Grade 5
Middle School

Click on a Lesson's title to get started!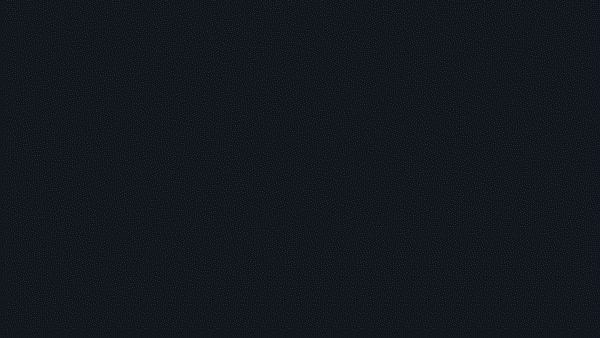 How to Use the Pacing Guides
With up to 30 lessons per grade level, Pacing Guides are designed to keep students and teachers engaged for an entire school year, but they're also flexible and can be tailored to the needs of your school, class, or camp. Your actual lesson pacing can include a regular cadence of:
one lesson per week for a year
2-3 lessons per week for a semester or unit
Each lesson runs 45-60 minutes. Featured lessons include Introduction to Color Codes and Introduction to Blockly lessons, which provide a solid, grade-level-differentiated CS foundation for your students with and without screens. Student-facing instructional videos make it easy to lead instruction, whether you're a STEM Teacher or an English teacher with zero computer science or coding experience! These lessons are aligned with CSTA standards, meaning they can help you reach new goals if your state has adopted CSTA standards (shoutout to Alaska, Connecticut, Hawaii, Iowa, and many more!), or has state-specific CS standards that can be mapped to CSTA.
After each series of Introductory lessons–Color Codes and Blockly–you'll find recommended content-integrated lessons that bring CS to math, ELA, and STEAM. These lessons are a great way to increase engagement in core subjects, especially if you're looking to address unfinished learning in these areas.
Note: Ozobot Pacing Guides–specifically the Introduction to Color Codes and Introduction Blockly series featured within them–replace and enhance the lesson content formerly known as the Core Coding Curriculum.
What's Included?
When it comes to teaching the lesson content, check out the Full Lesson Plan to find everything you need and the flexibility to teach as you choose. There you'll find:
Synchronous Lesson Plan (with Direct Instruction Steps)
Instructional Video
Student Activity Guide
Student Activity Sheets
Teacher Answer Key/Potential Solution
Almost all lessons in the Pacing Guides, including all the Introduction to Color Codes and Introduction to Blockly lessons, feature student-facing instructional videos. These are a great solution for remote and hybrid models, and even in the classroom some educators find that using the instructional videos gives them time to check in on students and provide individualized support and instruction as needed. If you prefer to lead instruction yourself, follow the Direct Instruction steps also included in each Lesson Plan.
Meet the Curriculum Development Team
Ozobot Pacing Guide lessons, scope, and sequence were all designed by the Ozobot EDU team. Meet this group of passionate, credentialed teachers with real classroom experience and specializations in instructional tech, curriculum development, and PD.
Melissa Toohey, EdTech & Adoption Specialist
Ed.D. Educational/Instructional Technology – University of California, Los Angeles
M.Ed. Elementary Education & Teaching – University of California, San Diego
B.S. – University of California, San Diego
In addition to leading Ozobot's PD Program, Melissa is pursuing her doctoral degree in UCLA's Educational Leadership Program where she focuses on ensuring teachers' success in implementing STEAM and promoting equity in CS education. Melissa is a former K-1 teacher who has taught in private, charter, and public school settings; developed CS curriculum; and created the first elementary school STEAM program in Watts in South Los Angeles.
Jen Maher, Curriculum Developer & Customer Experience Representative
M.Ed. Curriculum & Instruction – Weber State University
B.A. – Brigham Young University
Jen focuses on Ozobot curriculum development and ensuring teacher success in her dual role at Ozobot. She has taught middle school math and science and started her own tutoring business to help students advance their math and reading skills. Jen also spent 10+ years as a dance teacher in private and public education settings, where she focused on Brain-Compatible movement education.
Natalie Sanchez, Curriculum Developer
B.S. Childhood Education & English – State University of New York College at Cortland
As an Ozobot Curriculum Developer, Natalie focuses on creating standards-aligned content for grades 2-8. She is a PK-4 certified educator and has taught kindergarten, 3rd-grade reading intervention, and 5th grade. From there, Natalie transitioned into the role of a curriculum developer and instructional coach and focused on CS immersion for K-5, then trained teachers on CS immersion and using data to drive instruction as a PD specialist.