Last month, Alabama Governor Kay Ivey and Superintendent Dr. Eric Mackey announced that the state's schools would finish out the year online to help flatten the curve of the global COVID-19 pandemic. Measures like this around the world have left educators facing huge challenges: keeping students engaged and ensuring equitable access to distance learning. 
Some educators are developing innovative solutions on their own, but as broader remote teaching strategies and guidelines evolve we thought now might also be a good time to check in on Alabama's overall approach to STEAM learning, and what kinds of initiatives can make an impact when schools are back in session. 
In Alabama, students from all walks of life are eager for STEAM education, but don't always have the access they need. From private sector companies to non-profit organizations, residents of this state have made STEAM education a community effort. But one question remains: how will the government keep up?
Governor Ivey's Push for STEAM Learning
In late 2019, Ivey announced her support for investing in STEAM education and the formation of a plan to prepare students for the jobs of the future. The plan presented to the governor was developed by the Advisory Council for Excellence in STEM (ACES), which is comprised of 78 leaders from across the state representing diverse fields. This plan is meant to create a pipeline that will fill 850,000 STEM-related occupations by 2026. 
It's not that Alabama lacks STEAM-jobs, but rather it lacks qualified workers to fill those roles. In particular, Alabama needs a workforce that can step into aerospace, biotechnology, cybersecurity, and advanced manufacturing positions. 
"Thirty-four of Alabama's 40 in-demand occupations require secondary and postsecondary education in areas such as science, technology, engineering and mathematics," Joshua Laney, director at the Alabama Office of Apprenticeship, said of the program. "As a state, it is crucial that we come together to prepare our students to succeed in these industries." 
Some local cities and counties have already developed STEAM plans of their own. Mobile is supported by the Mobile Area Education Foundation, a nonprofit organization dedicated to improving local public schools. 
"STEM education is more than a workforce development effort," the organization states on its website. "It provides a pedagogical approach to engaging young people as early as elementary school in rich and rigorous content, inspiring students' sense of curiosity, and giving them the tools and habits of critical thinking to understand the world around them." 
However, not all cities have the same resources. If Ivey wants to implement a plan for STEAM education, she is going to need to consider education funding, teacher training, and appropriate resource allocation across the state. 
The plan is still currently in the works, but community organizations and educators are hopeful. In the meantime, many groups have stepped in to provide STEAM opportunities in their area to help their students have successful careers and find fulfillment in the future.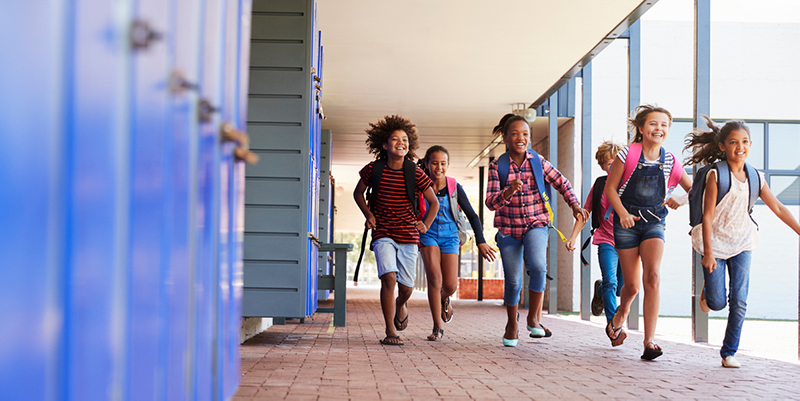 Teachers Bring Their Passion for STEAM to the Classroom
The classroom is ground zero for STEAM learning. Teachers are often left creating their own STEAM lesson plans and pulling their own resources to create materials that are valuable for students. This is because STEAM learning is different from rote memorization straight from textbooks. 
"It's not like what you're used to, students sitting [in] straight rows and quiet," says Andre Harrison, senior director at Cognia.org. "The kids are up talking, using problem-based learning [and] solving problems."
When students are given the STEAM resources they need to fulfill their curious nature, they absorb lessons that stick with them through high school and beyond. For example, Rhonda Tinker and Erika Clark, principals at Kitty Stone Elementary School in Jacksonville, start students off in kindergarten with basic coding principles like logic and basic math. Then, older students learn to build robots and compete in programming competitions. By the time students graduate, they've had several years of STEAM exposure. These educators don't know what jobs will need to be filled by 2026, but they will prepare their students with future-ready skills to fill almost any role that is available. 
"We want them to be able to be leaders of their own learning and to take ownership and pride in what they do," Clark says. "We teach leadership here that cuts across every subject, every brain level."
Exposure at a young age can give students the energy and curiosity to explore STEAM subjects in extracurricular activities — and that's when students in Alabama can stand out above the rest. In the Spring of 2019, Alabama was the only state to send two teams to the national StellarXplorers aerospace competition. Not only that, the two teams came from the same county — Madison County, near Huntsville. Students from Huntsville High and James Clemens High worked to build parts for a satellite and launch rocket.
There's no doubt that exposure to space exploration and engineering by growing up in the Huntsville area inspired those Madison County students. This highlights just how important exposure is, which is something many STEAM educators try to bring to students.  
The Alabama Institute for Deaf and Blind hosts STEAM summer camps where students participate in activities and go on field trips related to science and technology. "We can't necessarily teach a kid to be a cyber-security expert in a week or a robotics master in a year, but what we can do is expose them to those activities and camps and show them that they have just as much capability and potential as their hearing peers," explains Dennis Gilliam, Ed.D., special education coordinator at AIDB.
When students realize they are capable of having a STEAM career, they can pursue their interests by looking for other channels and learning outlets.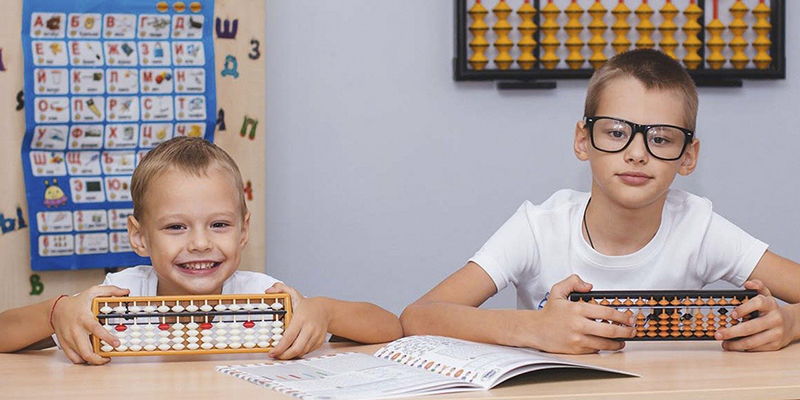 Local Universities Offer STEAM Experiences to K-12 Students
Local universities in Alabama have stepped up in a big way to provide STEAM resources to students. The University of Alabama System works with rural and underserved students, in particular, who might not get the exposure they would in more affluent districts. They host the STEM Entrepreneurship Academy where students stay on campus for a week and have multiple community-based partnerships to get involved in rural education.
"Many students in these areas had not been able to come to a college campus or had access to the resources and opportunity that exist here," says Holly Morgan, Ph.D., regional in-service center director at The University of Alabama. "Students often aren't even aware of some of these career fields." 
Another example of the University's STEAM outreach can be found at Woodland Forrest Elementary School. Education majors from UA travel to the local school and lead STEAM activities to practice their lesson plans. Some students drop eggs in makeshift lunar orbiters to try and make a module that lands safely, while others develop modified shoes meant to help basketball players run faster and play better. 
Additionally, Hemphill Elementary School in Birmingham hosted a Family Thanksgiving STEAM night in partnership with The University of Alabama at Birmingham School of Education. Families were able to come together to celebrate the holiday while getting hands-on experience with scientific and engineering concepts. 
The event was hosted in partnership with the Alabama Math, Science, and Technology Initiative (AMSTI), part of the Alabama Department of Education's initiative to improve K-12 science and math teaching statewide. AMSTI offers training materials for educators and administrators to improve their STEAM education and hosts events throughout the year to engage students and their families. 
The local universities provide a natural partnership for elementary learners. Younger students get hands-on experience, while future teachers grow their skills for when they eventually enter the classroom full-time.
Community Organizations Step in When They Can
Universities and educators aren't the only ones investing in the futures of Alabama's students. Many community organizations offer events throughout the year and dedicate their time to bringing STEAM learning where there is none. 
For example, the annual Girl Scout STEM festival in Trussville has become a staple event among scouts in the state. The event is open to the public and girls get to pick what they focus on and learn about when they visit the fair. 
"At Girl Scouts, girls learn how they can use STEM to help their community, improve their world, and build the future," Karen Peterlin, CEO of Girl Scouts of North-Central Alabama, explains. "And they do all this through hands-on learning in a girl-focused, girl-led environment."
Another organization helping to engage students in STEAM is Alabama STEM Education, a non-profit that holds events, seminars, and forums to bring science and engineering concepts to students and parents. Through donations and fundraising, this group recently purchased their first bus, used to bring students on field trips.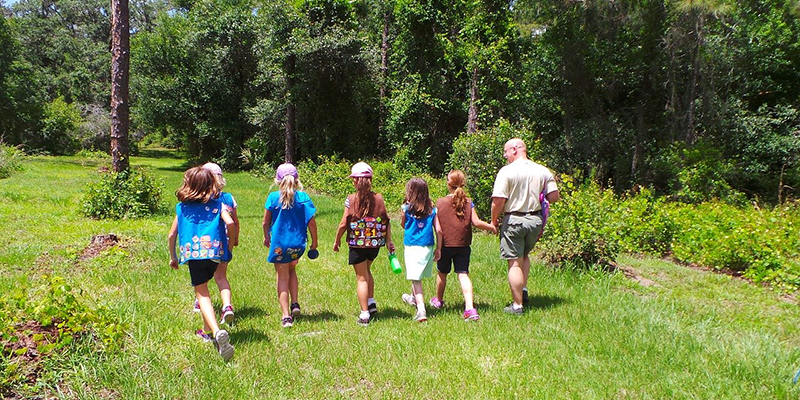 Even the Private Sector Gets Involved in STEAM Learning
Tim Disspain, host of The Pit-Stop Radio Show, reported on a STEAM day at the famous Talladega Superspeedway where more than 550 students from five middle schools participated in a STEAM-focused "Talladega Garage Experience." Students were broken up into groups and visited four different stations, each one introducing a different STEAM concept. They also listened to a few guest speakers, including NASCAR drivers, who shared how they use STEAM concepts while they're on the track. The goal was to present learning in a fun and unique way and engage students outside of the classroom.
Prior to COVID-19, students from three high schools in Talladega County were working at Lincoln High School's campus to build tiny homes. This project gives students real-world experience with their engineering and electrical lessons. They also learn future-ready skills like teamwork and leadership. The tiny home building process was assisted by Alabama Custom Cabins in an effort to introduce students to potential trades that they could enter out of school while helping their local communities. 
These Small Steps Need Statewide Support
The opportunities created by companies and universities in Alabama paint a rosy picture of the state's STEAM initiatives when schools reopen and social distancing is no longer necessary. It may seem like the ACES plan aligns well with what students are already learning. However, there is still a long way to go in improving state education and students will need opportunities for hands-on, collaborative projects when it's safe to engage in them again.
Brandon Moseley at Alabama Political Reporter recently reported that Alabama schools scored "dead last in the entire country" for math on the National Assessment of Education Performance. Only 28 percent of students were proficient in math by fourth grade, a number that drops to 21 percent by eighth grade. 
If Governor Ivey wants Alabama to turn today's students into tomorrow's STEAM leaders, then there needs to be more investment in education beyond community involvement and dedication by individual teachers. Perhaps this time will allow for much-needed allocation of funding to support the plan and bolster the efforts of those teachers, community volunteers, and organizations already working to help students.