Bring an exciting tool to the classroom this upcoming school year with Ozobot Color Code Magnets. Designed to build students' coding skills, Color Code Magnets offer an exciting and interactive way to teach coding principles to students as young as Pre-K.

Perfect for young learners who are just starting to explore the world of coding, the Color Code Magnet Kits include a magnetic board and appropriately sized square tiles to make coding with Ozobot Color Codes easier than ever. Offered in three kits that pair with the Ozobot *Evo robot, Color Code Magnets are durable and long-lasting, designed to be able to withstand the wear and tear of regular use in the classroom.
Wondering where to begin?
Start with the Color Code Magnets: Base Kit, which includes 36 magnetic tiles that pair with Evo for a hands-on learning experience that introduces the foundational concepts of coding. With a mix of Color Codes and line-following pieces, the Base Kit enables students to experiment with sequencing, logic, and problem-solving skills.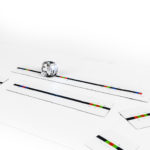 Next, try the Color Code Magnets: Special Moves Kit which includes 18 magnetic tiles that pair with the Base Kit and Evo for an interactive educational experience that introduces coding principles with additional special moves Color Codes to captivate young learners.

For those seeking more ways to code, check out the Color Code Magnets: Speed Kit. The Speed Kit offers additional speed Color Codes while focusing on the concepts of coding with 18 magnetic tiles that pair with the Base Kit and Evo.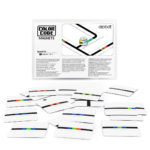 What are you waiting for? It's time to unlock the fun of coding in your classroom with Ozobot Color Code Magnets. For more ways to code and fresh ideas to kick off the new school year, don't forget to visit Ozobot Classroom. It's free to sign up!

*Evo robot is sold separately.